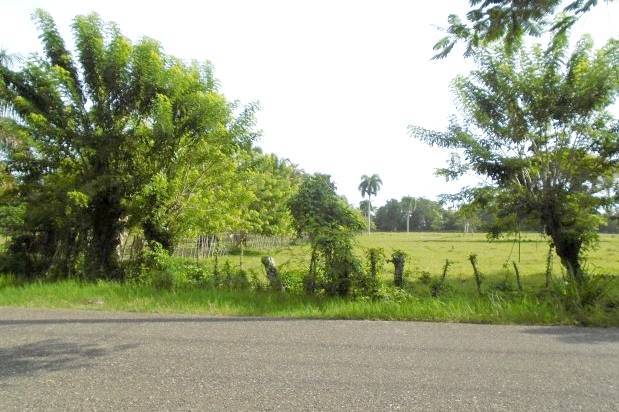 BEACHFRONT LAND FOR CONSTRUCTION PROJECT
Highway # 5 - Gaspar Hernandez
If you are looking for a parcel land for business activities, residential items, this land will be an ideal solution and is locate at a newly emerging region on the north coast of the Dominican Republic.
The location is a booming area east of Cabarete (Gaspar Hernandez) and also has beautiful sandy beaches which are ideal for all kinds of projects.

The land has an area of 18260 m2 (4.56 ac), borders both the beach and the main road to the city and is also completely flat. All utilities are present on the main road # 5 such as water, electricity and TV cable.

Several projects have already been planned in this area for villas, hotel, apartments and industry

For tourism purpose, the international airport of Puerto Plata is located 43 km (26.8 mi) from the property and reachable in 40 minutes. The "Las Americas" airport in Santo Domingo is 200 km (125 mi) away and can be reached in less than 3 hours via the new motorway.

All documents for the sale of this property are completely in order and ready for a sale.
THE PRICE HAS NOW BEEN DROPPED FROM 80 USD/m2 to 55 USD/m2 !!
For more information regarding this offer, please do not hesitate to contact us:


Failed to find the requested address (Dominican Republic, Provincia Espaillat, Gaspar Hernandez, Highway # 5 - Gaspar Hernandez, 56200) via the street view service because the service provider doesn't have data for the address.